Wednesday 2014-11-05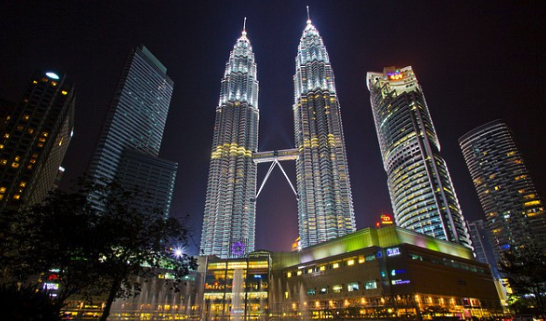 Went to Kuala Lumpur last weekend with my girlfriend, and hung out with some of her friends in KL's music community while eating way too much.
We stayed at the KL Aloft, which has a roof-top pool that we abused. While in the pool, a girl approached me and said I reminded her of Ronald Reagan. The Aloft staff behind her were mime-ing "she's nuts, we can't help this." She then proceeded to tell me that her father owns this building and several others in KL, however her husband is in jail for murder, and she was wondering if I could help (because apparently now I am Ronald Reagan). I smiled and told her that unfortunately, presidential powers end when one is no longer President of the United States, and I could not help her husband. She sighed, and the Aloft staff -- thankfully -- distracted her away.
Despite the rooftop hilarity, Aloft worked out well as a base of operations as it's on KL's elevated train (LRT) line and next to Brickfields, which is KL's Little India.
One stop away is the Bangsar district, which is a sedate community with a great local cafe that serves good kopi gau and straits food made with pride and fresh ingredients. In the same area, there are several "alien skull" graffiti, which is supposedly part of the Malay neo-nazi subculture there as it's a skull with two SS lightning bolt antennae.
And several stops away is KL City Centre with the Petronas Twin Towers and, more importantly, Simfoni Lake which has a great walk/jog path along with an assortment of playgrounds.
Getting around via LRT works, however KL has developed into sprawl with islands of development surrounded by seas of suburbia and greenery. The main mode of transport appears to be cars (use Grab-Taxi or Uber) and motorbikes, which leaves pedestrians in a second-class situation with roads everywhere and sidewalks only sometimes.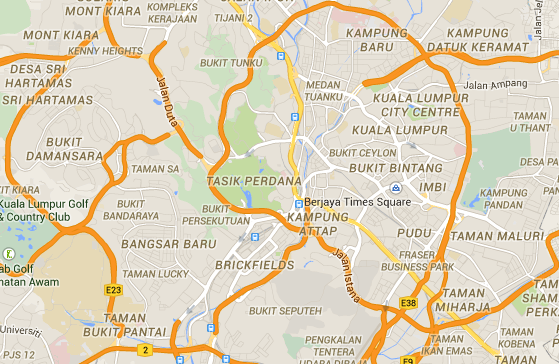 Throughout our visit, we didn't run into or witness any khalwat enforcement, so we were able to drink our coffees and consort in public with nary a care. It seems likely the apparent 1/3 Malay, 1/3 Chinese, and 1/3 Other demographics work in favor of tolerance.
One of the musicians told many stories that stressed professionalism. Presumably, they tell these stories all the time as they are frustrated by the lack of punctuality and follow-through on promised performances. This may seem a small battle, however it may signify more.
KL's culture may be shifting towards Singapore's; we'll see how this progresses.